Moasure ONE Measuring Tool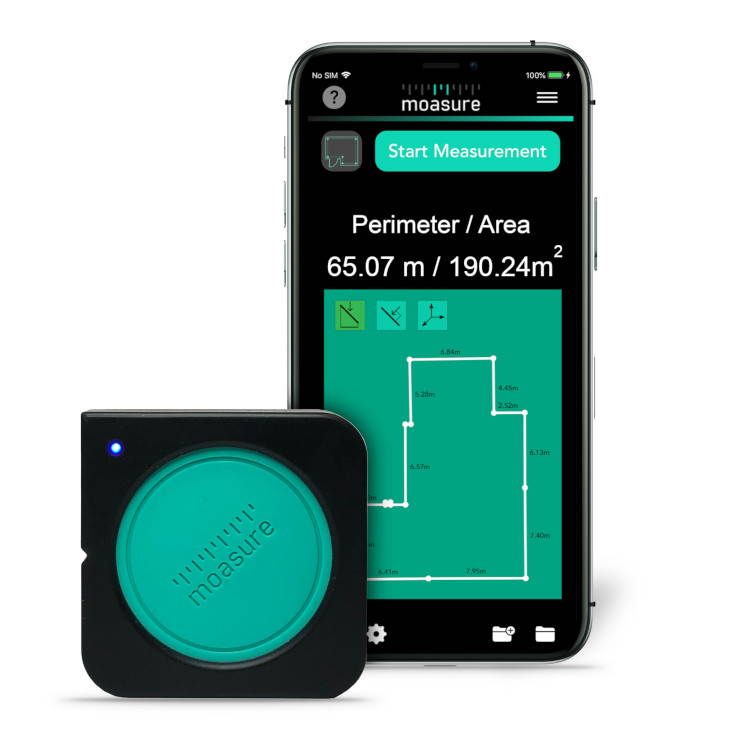 "The World's First Motion Based Measuring Tool"

A revolutionary new type of measuring tool using motion sensors that enables you to measure, just by moving.
Measure up & draw at the same time
Calculate the area of complex spaces
Export your drawings to CAD, PDF or PNG *
Save time measuring up and get more jobs done
A measuring tool like no other
Measure Curves & Free Form Shapes
Trace lawns, pools and curves with Moasure® ONE™

Move Moasure to measure up and draw outlines - fast

"We save a lot of time measuring with Moasure. Most of my sales agents would take 20-30mins to measure out an area, with Moasure it takes 2-3mins"

Joshua Apodaca
Artificial Grass Masters

"Having the Moasure device has meant we're able to take measurements quickly on site and transfer them to CAD - it really speeds up the whole process"

Tom Bradley
Bradleys Surfacing Systems

"Since adopting Moasure we have been able to complete the same task with half the manpower in 5 minutes or less"

Dylan Bartlett
KüwlVu Inc. | Store Fixtures & Signage
Moasure® ONE™ will draw and display dimensions and calculate the total area (ft2 or m2 ) of irregular rooms and spaces with ease.
Measure Changes in Elevation
Moasure® ONE™ measures in 3 dimensions allowing you to measure changes in elevation; perfect for ramps, lawns & paving.
Calculate the gradient, rise & run or height difference between two points.
Simply collect 3 or more points along a curve, and Moasure ONE will calculate:


Circle:
Area, Circumference, Diameter, Radius
Arc/Segment:
Arc Length, Arc Angle, Segment Area, Chord Length, Arc Radius
.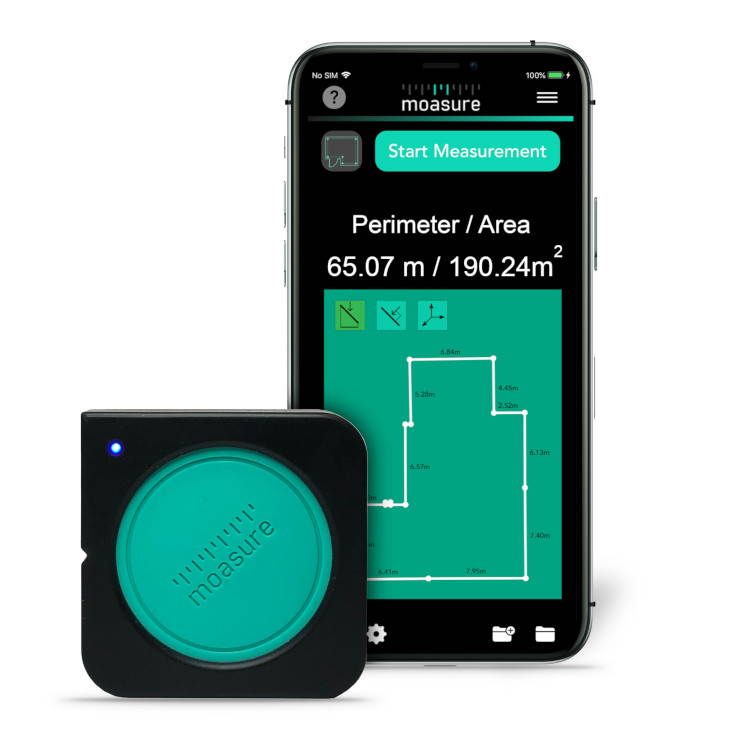 Motion Based Measuring Tool + Moasure App (iOS or Android)





Measure, Draw and Save Measurements





Measure areas, distance, angles, height difference, gradients, rise & run, thickness, circles, and arcs

Optional Upgrade: Enhance your Moasure ONE and export drawings


Export PDF, PNG, DXF & CSV files from Moasure ONE


30 Day Free Trial Included with Moasure ONE (No Commitment)
No Annual Commitment - Cancel/Restart Monthly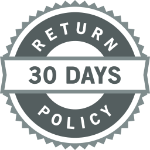 We are confident that you'll love Moasure. Try it for 30 days and in the unlikely event that you aren't completely satisfied, you can return it for a full refund.

Learn More
How accurate is Moasure?
99.5% for single dimension measurements. For example a 4m length +/- 2cm




97-98% for area and volume measurements, shape dependant. For example a 16m2 room would be +/- 0.3 m2



98-99% for 2D and 3D measurements, shape dependant For example a 4m x 4m room would be +/- 4 cm in each dimension.
What measuring units can Moasure measure in?

As a digital measuring tool, you can set a range of Imperial or Metric measuring units in the app.
How can I try out Moasure ONE?
Moasure ONE is currently only available directly from our website. We offer a 30-Day Money Back Guarantee. Simply order the Moasure ONE online and in the unlikely event that you aren't completely satisfied, you can return it for a full refund.
What happens after the free trial of Moasure 3D?
You have the choice of signing up for a monthly subscription of the Moasure 3D Service. You will not be automatically subscribed.
Just ask. Still not sure, stay in touch and subscribe to our email newsletters below